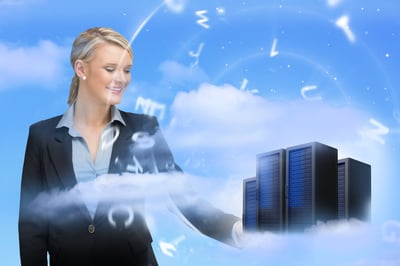 Virtualized Data Storage provides easy access to old EHR system data.

As hospitals continue to implement new EMR systems, and medical practices merge into super practices, the decision of what to do with the legacy data from the old system is keeping many IT Managers up at night. There are pros and cons to every option, but virtualization is rapidly increasing in popularity for the following reasons.


Legacy Data Virtualization is one of the hottest trends in the technology marketplace. Virtualization is certainly not new, but it is proving to be an extremely viable solution to the rapidly growing storage and accessibility needs accelerated by HIPAA compliance requirements.

What Does Virtualization Look Like to the User?

Let's say a Doctor is viewing a patient record in the new EHR, and needs to access legacy patient information. With the click of the mouse on the legacy icon, the old patient data is instantly accessible as if it is stored in the current EMR. The fact that it is virtualized on a server in a data center is transparent to the end user. It is that simple.

Following are some important virtualization benefits that should be considered when deciding on a solution for storing and accessing legacy patient data:

1. One Click Access to legacy patient data from any device, any time.

2. Data from multiple old EHR's can be integrated into one centralized access point.

3. Significant Cost Savings compared to other legacy options.

4. Fast time to market

5. Data Security is maximized

6. Compliance requirements are met

7. Scalable and flexible for fast response to changing needs.

To learn more about virtualization, and how it can be utilized for one click access to legacy applications, call us today at 877-843-5767, or click here to request a call from an IntelliSuite Engineer. We are happy to answer your questions, and provide you with the information you need to make an informed decision.