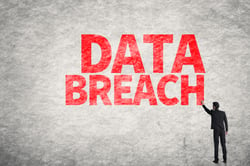 The first half of 2015 has produced two of the largest data breaches on record for the Healthcare Industry. According to the Office of Civil Rights (OCR) database the Premera data breach and the Anthem data breach were both caused by Hacking/IT Incident, and effected a combined total of almost 90 Million individuals. The HIPAA fines are extensive, and the damage to their reputation is devestating. What can the Healthcare Industry take away as lessons from these two incidents?
The Healthcare Industry needs to be aware of the biggest threats against protected health information (PHI) , and execute a plan to secure this highly sensitive data.
Between January 1, 2015 and May 20, 2015 there have been 105 incidents reported to the Department of HHS. Healthcare records are now worth 50 to 70 times more on the black market than social security numbers and credit cards.
We have summarized the long list in the table below, and the results may surprise you. Once you know the most common threats, we recommend you use them in your Risk Analysis to identify any vulnerabilities your business may have. HIPAA and Meaningful Use require a Risk Analysis to identify security gaps, and to put solutions in place to reduce vulnerability.
# of Incidents

1/1/15 - 5/20/15

Type of Breach

Individuals Effected

Location of breached information

32

Hacking/IT Incident

92,919,579

21 Network Server

6 Email

3 Computer

32

Unauthorized Access/Disclosure

386,503

6 Computer/EMR

9 Email

11 paper/films

27

Theft

234,939

15 desktop/ laptop/ portable device,

2 Servers

11

Loss

17,211

10 paper/films, 1 laptop

3

Improper Disposal

24,500

2 Paper/Films,

1 Computer
The number of individuals effected by a Hacking/IT Incident is more than all of the other contributors combined! Network Security is an issue that continues to grow, and no doubt will continue to be one of the hottest issues in Healthcare IT for the forseeable future.
If you want to learn more about your IT Security options, contact us at 877-843-5767.