Are You Responsible for Sensitive Data?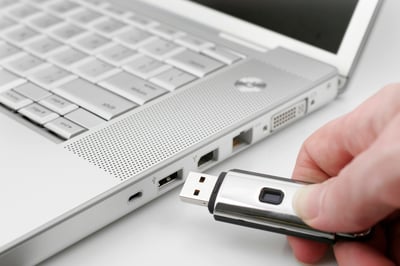 Here is what you need to know to protect your business from data loss or intrusion.
To begin with, let's identify what types of sensitive data should be encrypted. There are 18 identifiers of PII data that include all of the following and more.
Medical Records
Credit and debit card numbers
Drivers License number
Social security number
Personally identifiable student information
Personnel information
Legal documents
What is Data Encryption and What Does It Do?
Data encryption scrambles the data to make it unreadable to unauthorized users. Only the person with the "key" is able to unscramble, or decrypt the information. Contrary to popular belief, once you encrypt your laptop or device, you will hardly notice a difference in performance. My laptop was slower openning e-mail the first day, but since then I have not noticed any difference in performance at all! However, my knowing that my data is secure even if my laptop is stolen is a huge relief. Encryption is so effective that if you encrypt the data on your computing devices, you are not liable, nor is it considered a data breach if your device is lost, stolen, or hacked. Think of encryption as your "Get Out of Jail Free" Card.
Does e-Mail need to be encrypted?
Yes! eMail encryption scrambles the message so that only those recipients with the key can unscramble (decrypt) the message. It is critical that any eMail containing sensitive Information be encrypted. All eMails containing PHI or any other sensitive information on the above list are exempt from data breach if it is encrypted before sending.
Data encryption reduces the liability of an organization in the event of loss, theft or criminal activity such as hacking. Considering these are the 3 biggest causes of data breach in 2015 are hackers, loss of device and theft of device, it makes sense for all companies and medical practices that create, receive, maintain, or transmit PHI or other sensitive data to encrypt all devices.
To learn more about data encryption, or if you need help securing the data on your business devices, give us a call at 877-843-5767, or fill out a request on our website at intellisuite.com.