Managed IT Services
Fast, Reliable IT Support that Increases Business Productivity
Managed IT Services provide all-inclusive IT Support to businesses. We function as an extension of your company, managing the IT Infrastructure, integrating world class security and supporting end-users with our 24/7 IT help desk. We offer a full range of IT Outsourcing Services for businesses that want to augment their existing IT Staff, allowing them to focus on growing the business. Our IT Services include:
24/7 IT Help Desk

24/7 Helpdesk Team 100% US Based

IT Professionals that respond quickly

Experienced Level II and Level III Engineers

Remote and Onsite Support Available

Comprehensive On-boarding Process corrects network issues

Central command center equipped with most advanced troubleshooting software to identify and resolve issues fast
---
Network Security
Advanced Network Monitoring

Wi-Fi Monitoring

Managed Firewall Services

Automated Patch Management

Integrated Anti-Virus

Malware/Virus Detection and Remediation

Wireless Network Management

End User Security Training

Compliance and Security Risk Analysis Services
---
Computer Networking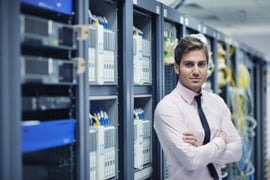 Network Consulting Services

Microsoft Consulting Services

Citrix Consulting Services

Network Design and Implementation

CIO Services

Licensing, Support and Warranty Services

Management of Hardware & Software changes

Licensing & Renewal Strategy & Review
---

Data Backup and Disaster Recovery
Daily Verification of Backups

Quarterly Test Restores to assure data integrity

On Premise and Cloud Image Backup Services

Offsite Backup Replication Services

Fast Restore of Individual Files or Entire Servers

Disaster Recovery Services

Scheduled Backups Customized to your Requirements

We partner with DATTO, Dell and Acronis
---
Managed Cloud Hosting Services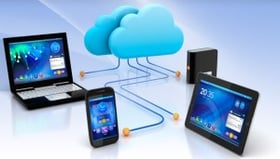 Cloud Server Hosting

Cloud Application Hosting

Platform as a Service

VDI Cloud Hosted Desktops

Desktop as a Service

Cloud Backup

Disaster Recovery and Business Continuity
Here's what our Managed IT Service customers have to say about us:
IntelliSuite is our first phone call for any IT issues, ideas, or questions. We consider them an extension of our team at HOH and a true business partner. Their people and services are driving improved performance internally for our employees and externally for our customers.
"Intellisuite has played a crucial role in the development of our IT infrastructure here at Family Practice Associates of Lexington. They currently manage our backups and 24 hour monitoring of our systems. As the sole IT person for a practice of 14 providers, I also find it extremely helpful to have an extra set of eyes and hands when times get busy. When I have new ideas or need to make changes, they are always there to lend a hand and help make sure that we do things right the first time around. Having Intellisuite to back me up empowers me to administer our technology in ways that empower our staff to move forward and be more efficient at their jobs."
Intellisuite is always there for not only me but anybody in the organization. It's great to have a person always answer the phone. I can rest easy at night knowing that I have someone that will be able to solve any issue that may arise.
"We reached out to IntelliSuite after our old IT vendor failed to provide proper backup services and server maintenance resulting in a major hard drive failure. Unfortunately for our company the data was not recoverable, we were devastated.
"I called IntelliSuite as they are very active with the MGMA local and state chapters, and I was very impressed with their knowledge and expertise. After a thorough assessment of our hardware and software, they worked closely with AllScripts to get our EHR system and network up and running very quickly, getting us back in business.
"IntelliSuite has been our Managed IT Service provider ever since, and they are a very responsive, knowledgeable and competent IT Partner. I would recommend them to anyone."
I think your customer service is at the top of the list. From the first call with Laura to the resolution usually with Chad. Even when the problem we're having is due to another vendor, Intellisuite gets involved and often takes the lead to help resolve it.
Thanks again for all your hard work. I would recommend ItelliSuite to anyone I talk too. We love having you as our IT company!